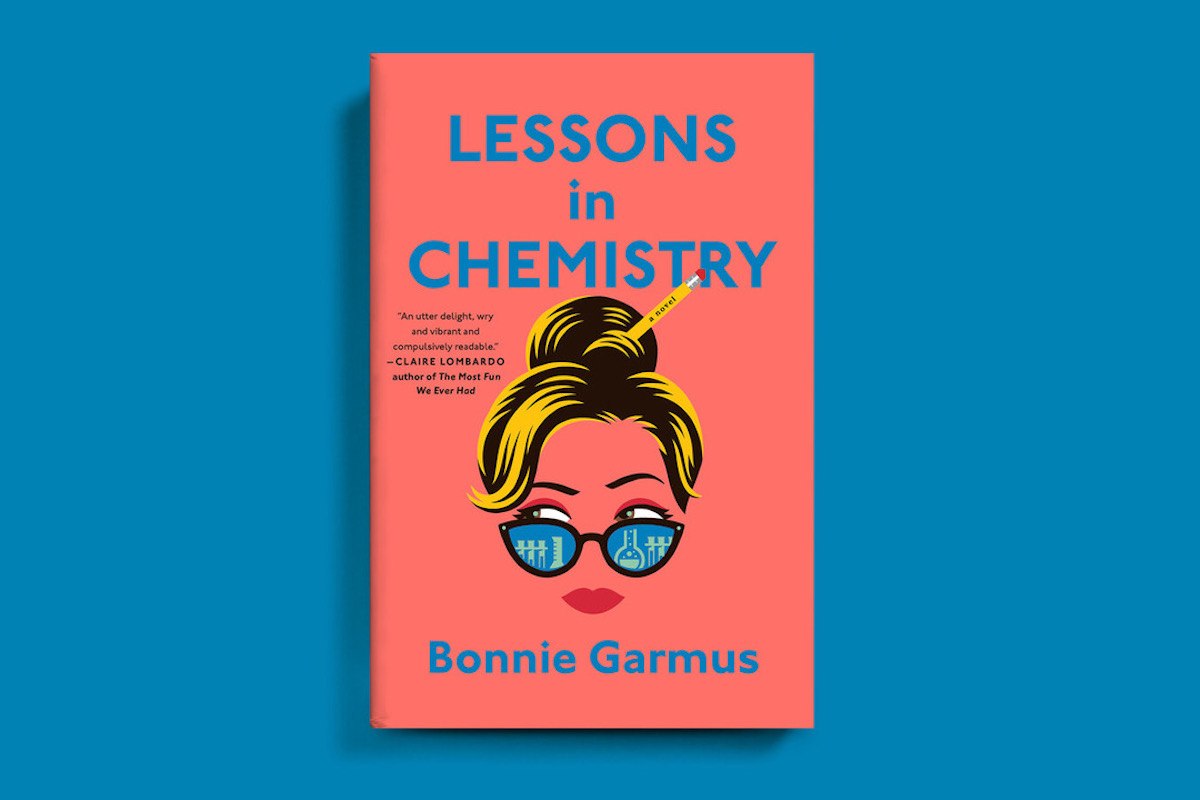 Here's the premise: a mom ends up single, without any support or loose change, faces loads of unnecessary discrimination at her workplace and has nowhere to turn. She has a chemistry degree and an advanced understanding of polyvalent structure. It's the mid 1960's.
In addition to her ease with Bunsen burners and breakable beakers, she packs amazing lunches for her daughter. Another parent takes note and next thing you know Elizabeth Zott is teaching cooking lessons. On television.
The book follows Zott's rise to fame as a cooking instructor along with the chaos in her home life.
Here's what I loved: instead of throwing herself on the floor (or maybe into a pint of Chunky Monkey), Elizabeth Zott is pragmatic about her problems. She wastes no time feeling sorry for herself or second guessing every decision. This is great role modelling for those of us who think, re-think and over-think every time we need to make a career or wallpaper change.
Also, women in science and tech have it tough. Sure, things have improved since the sixties' when the book took place, but don't let the cute "STEM" (Science, Technology, Engineering, Math) stickers on Instagram fool you – women in STEM still need to prove themselves next to their peers. There is still harassment, discrimination and any other ugly thing you can imagine. This book reminds us that even though we have come so far, we still have quite a distance to travel.
When Elizabeth Zott gets on television and tells her women viewers that they need to approach cooking like chemistry, she gives them and their work a dignity that until then had not been part of their daily life. It was interesting to read about the juxtaposition of advanced chemistry and daily cooking. I would not have put those two things together, and Bonnie Garmus does it so well.
Whether you've never watched a cooking show or you have the Food Network on repeat, this book will resonate with you and make you think, while being entertaining. Garmus has a light touch and a fantastic imagination.
Highly recommend.