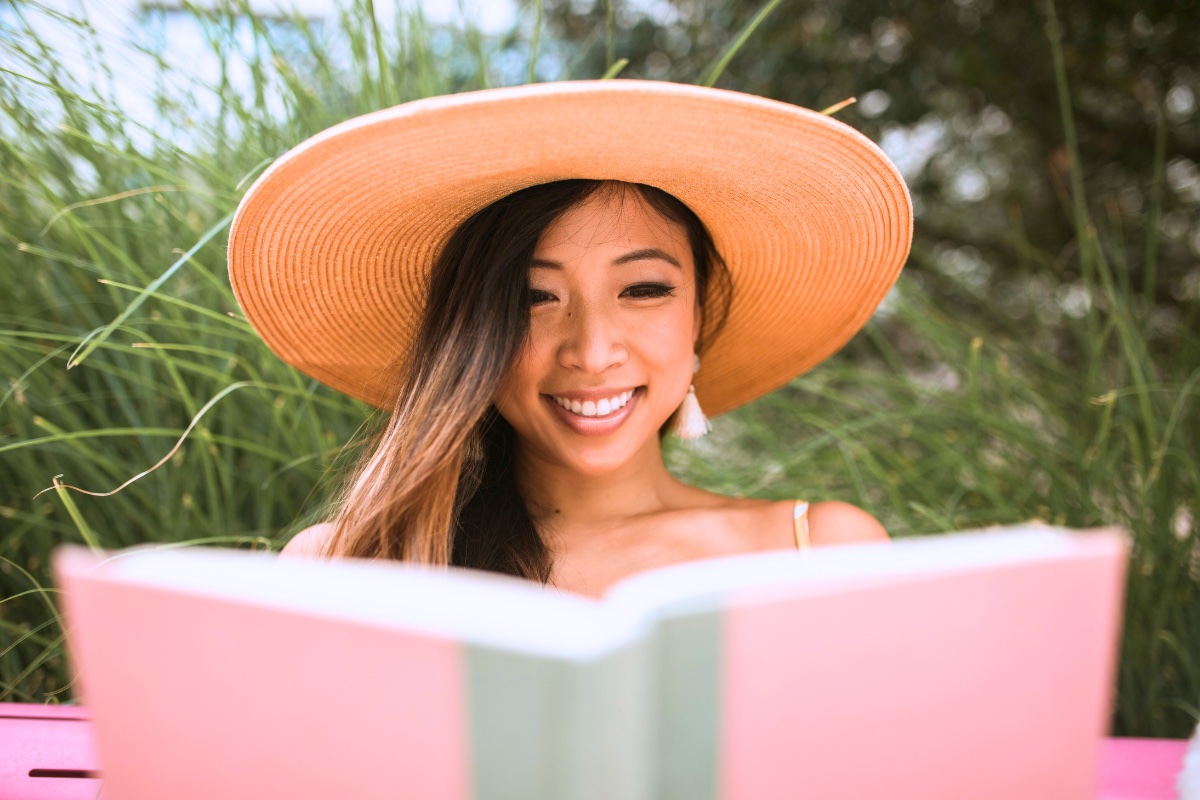 One of my greatest sources of summertime bliss is lounging poolside with a good book. It seems counterintuitive that when autumn rolls around, the weather gets cooler and the urge to curl up indoors is strong, that our reading relaxation dwindles into hazy summer memories.
In the spirit of keeping our summer reading routines alive year round, here are eight books to take you from blissful beach reads, to putting on your coziest socks, making a cup of tea and curling up by the fire with a good book.
Poetry
Devotions by Mary Oliver
Looking to expand your reading horizons? Not only is poetry a diversifying addition to any library, but reading a poem or two in the morning makes for a peaceful ritual to start your day.
Devotions is a 'best of' collection of Mary Oliver's work. Her musings about nature are guaranteed to make you look at the changing seasons in wonder and appreciation, and ease that transition from summer to fall.
Contemporary Fiction
Nothing to See Here by Kevin Wilson
Nothing to See Here follows a woman named Lillian, who is recruited by her estranged friend to help take care of her twin step-kids. The catch? The twins spontaneously burst into flame when they are agitated.
This book is both quirky and heartfelt, filled with humour and astute observations about parenthood, love and friendship. It's a favourite of mine and perfect for anybody celebrating a bit of a break as their kids go back to school.
Classic
The Secret History by Donna Tartt
The Secret History has become a modern classic in recent years, and with good reason! Tartt's chilling writing follows a group of eclectic students at a New England college. Their studies transcend from the classroom to the dark and obsessive worlds beyond it.
New England in the fall is sure to shake you out of your end-of-summer blues. The Secret History will have you both on the edge of your seat and swooning over prose, all at once.
Self Help
The Mountain is You: Transforming Self-Sabotage Into Self-Mastery by Brianna Wiest
The beginning of autumn is the perfect time for a fresh start, free from the pressure and stress that comes with the New Year. For those who are looking for a mini-reset in the fall, I highly recommend The Mountain is You by Brianna Wiest.
This book has been described as a "quiet, guiding voice" to help challenge the way you think and act. As far as self-help books go, this one is a low-pressure and easy way to start making some change - perfect for a fall reset!
New Release
Happiness Falls by Angie Kim (Release: August 29th)
There's nothing better than putting on your imaginary deerstalker hat and playing detective for a thrilling mystery. Get ahead of the curb and motivated to read in the fall by starting something hot off the presses!
Happiness Falls comes out on August 29th and promises to be a page-turner. It's about a biracial Korean-American family whose father goes missing. In a desperate search to find him, the family is lead to question everything they know about their father and each other.
Romance
Book Lovers by Emily Henry
It wouldn't be summer if I didn't pick up a romance or two! Book Lovers is about a girl named Nora who goes on a summer vacation to a small town in North Carolina. While she's there she runs into a colleague she can't stand from the city. As you can imagine, romance ensues!
This book has taken TikTok by storm — It'll let you live out the last days of summer and have you feeling all of the warm-fuzzies (like a Nora Ephron film in the fall)!
Short Story
The Bookstore Sisters by Alice Hoffman
As life becomes busier in autumn, it can be difficult to find time to unwind and read. Can't manage reading a War and Peace length book right now? Try a short story!
The Bookstore Sisters is about a woman returning to her hometown after receiving a mysterious letter. It's full of lush scenery, family drama and romance — short, sweet and with the same satisfaction of a full-length novel. Best of all you can read this for free with a Kindle account!
Young Adult
One of Us is Lying by Karen McManus
Who says you have to stop reading teen books in adulthood? Picking up this back-to- school mystery will give you something to recommend to the teens in your life who are looking for some reading inspiration.
One of Us is Lying is a murder-mystery meets The Breakfast Club. On a Monday afternoon, five high school students are put in detention and only four come out. Age is nothing but a number when it comes to enjoying books like this!
Now is the time to soak in the last of your beach reading, start breaking out your cozy socks, and keep your 'to-read' pile growing. Hopefully these books inspire you to find some time to relax and read all the way into autumn.
Happy reading!