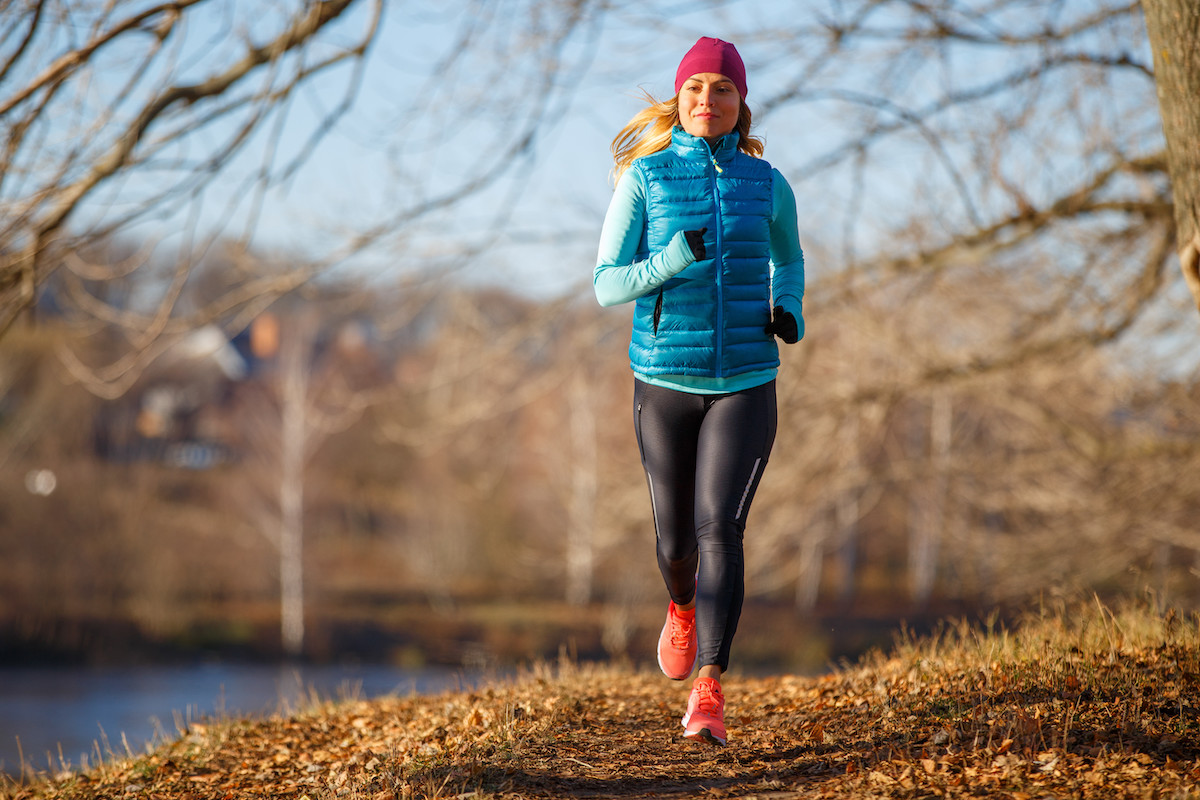 I enjoy running in the Fall because of the cooler temperatures and also hearing the leaves crunch beneath my feet while feeling inspired by the scenery that surrounds me.
I also enjoy getting some fresh air and vitamin D. To be out there on a hike, run or walk helps my overall physical and mental well-being.
The season also marks falling back into a regular routine, and it can be the perfect time to start or restart your program.
If you are planning to exercise this season the key is to set a realistic fitness goal and follow a program that suits your lifestyle.
Invest in shoes for your chosen activity and sweat-wicking fabrics. Also, invest in reflective gear to be seen by others for safety reasons, carry your ID, and let someone know where you are running/walking.
Setting a weekly reward system will motivate you to stick to your goal. Running with others will help you stay motivated and accountable.
Here are some other tips
Explore new routes that are challenging with hills and longer distances. This will help improve your performance through increased stamina and endurance.
Stay hydrated; bring water or energy drink throughout the year.
For overall fitness, follow a healthy nutrition guide and get plenty of sleep.
Having a mantra, and writing it down and saying it out loud helps gear me up to conquer anything, no matter how I feel that day.
My mantra is, "I have an appointment with myself", this reminds me that I need and want to take time out for myself. Running is my timeout.