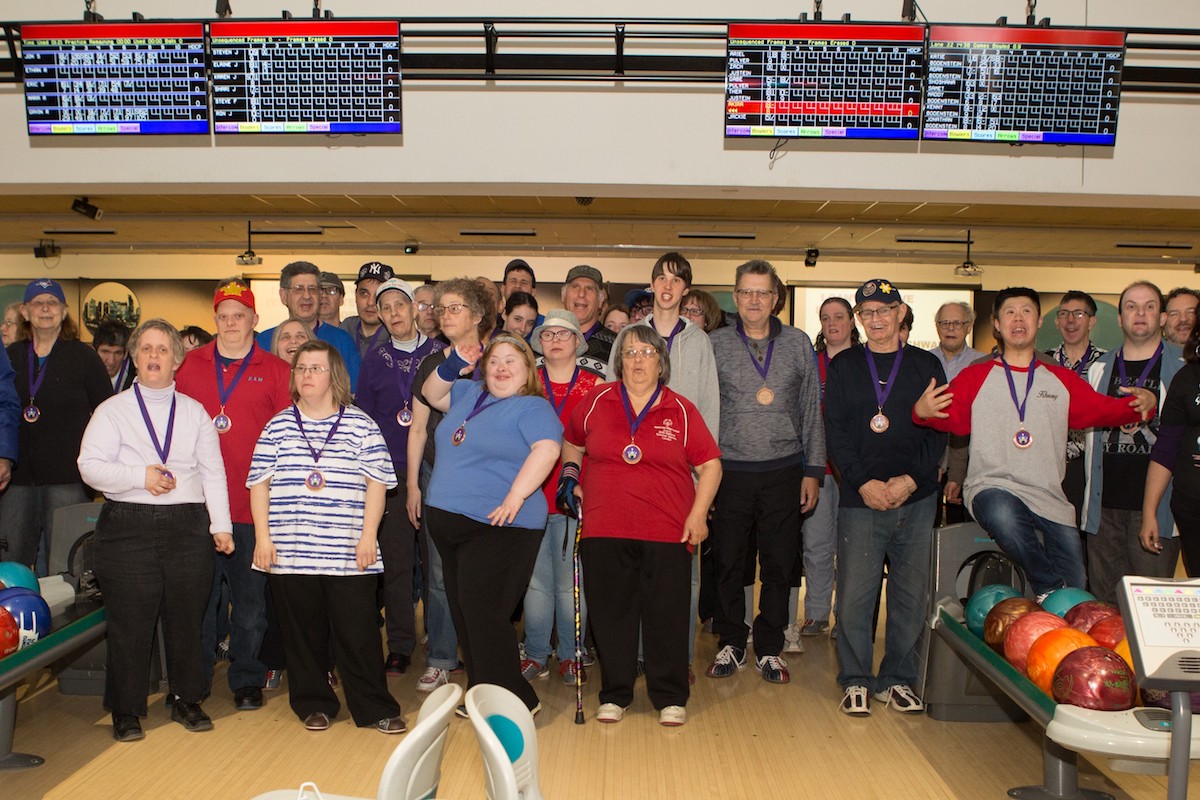 Giving back to one's community can take many forms. It's a good feeling to donate money to causes we believe in. And when we receive email "asks" from friends, we happily click to their donation page to support them in what they believe in.
But a few years back, something inside me inspired me to become a bigger stakeholder. I found out that digging in and really involving myself in a community charity event gave me a lot of joy.
My younger sister Shari was born with a developmental disability. She receives support from the Reena Foundation. Like most charitable entities, Reena can always use more money to help fund their myriad local programs, which focus on wellness, creativity and sports. Reena provides support, staffed residences, vans for transportation to appointments, and many other crucial services.
For charities, it's always a challenge to figure out how to raise money
One day, my brother Steve brainstormed an idea for an event that would be enjoyable AND raise much-needed funds.
The concept of Striking for Reena was to hold a tournament where entire families would bowl with their Reena family member. We thought, "Let's see how many people we can recruit."
Who would turn up for this?
The call went out, and soon enough we had 10 teams on board. Each team asked for sponsorship pledges from friends and family. It's gratifying to see how people can be so generous!
In that first year none of us knew how it was going to turn out. But the few teams involved kept raising money; donations ranged from $50 to sponsorships of thousands.
Over the next few months our event grew and grew, until the day when we finally sold out at 40 teams.
That first year we high-fived each other after raising $27,000 (with a $2,000 overhead). The event was crowded, noisy, and energy crackled in the air. Everyone gorged on pizza, pop, chips, and a gigantic donated chocolate cake.
Most importantly, as the event concluded, there was a moving medal ceremony (which has since become tradition). The medals were presented to the Reena participants. It's important to stress how inclusive this event is; the families gather round and watch their brother, son, uncle, or aunt receive a medal and a carefully curated loot bag designed just for them.
This is the day we honour them for all to see — for their strength, bravery, pride and of course, their bowling prowess!
I observed that Reena participants are usually the centre of their family, doted upon and loved by relatives who are there for them, as we are there for Shari.
My sister Shari and I have always been close
We grew up together sharing our love of 60s and 70s rock-and-roll music.
And Shari is there for everyone — in good times, and in more challenging times.
For example, when my ailing father was living out his last few months at home, it was easy to depend on Shari to keep our dad company when he needed it most. This was a terrific comfort to him. You see, he adored her.
Before COVID-19, Shari and other Reena members would meet on Saturday afternoons to bowl in a large organized group. This was a weekly activity that Shari looked forward to.
The bowling group members would compete for many prizes and trophies, capped off at the end of the year with a gala banquet; they would all get a chance to dress up, hit the dance floor, and enjoy the buffet.
Alas, the pandemic…
COVID-19 has put bowling and banquets on the back burner for now. But although Shari lives alone, she has yet to complain about her isolation, nor has she asked anything of my siblings and me. I meet her a couple of times a week for an outside coffee, some home-baked goods, or a long walk in the park. We all help her out.
In 2020 our bowling event entered its ninth year, and Striking for Reena went virtual. The show was pre-recorded and emceed by weatherman Tom Brown. He's been donating his time for 3 years now.
Even without an actual bowling event this year, we still raised over $300,000, and to date, our under-the-radar annual bowling event has raised $1.7 million.
There's nothing fancy about our event. We call it 'The Little Event that Could'. It's fun and satisfying to work with people who are on the same page. With all of us holding the same goals in mind, it's no surprise that our event has been such a success. And year after year, I hear from people who are just happy to support us.
I'm so grateful to be part of it.