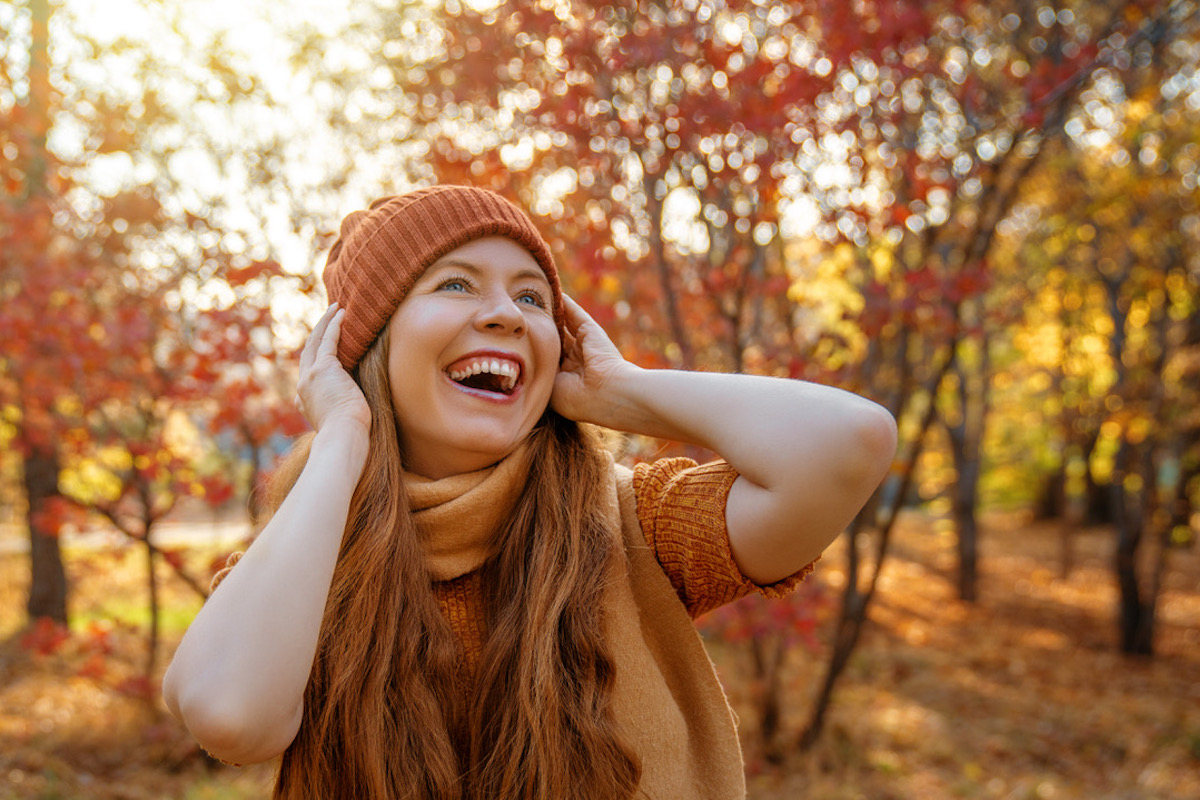 Hi everyone! It's been a minute since I've been, here but I wanted to wish you all a happy October, which I always think of as the month of gratitude, thanksgiving, Halloween, some special birthdays like my son and husband's and some wonderful guests and events coming up, which I'm so excited to share with you all.
Let's start with the legendary Colin Mochrie, of course from Whose Line Is It Anyway? and This Hour Has 22 Minutes. I'm going to be interviewing him this month for an upcoming episode of Finding Your Bliss on Zoomer Radio and I'm so excited to share it with you all!
Also, back on the show, coming soon will be Jeanne Beker, talking about her brand new show The New Age, which will be featured monthly on Breakfast Television and much more. I've been a longtime fan of Bernadette Morra, Editor in Chief at FASHION Magazine Canada, who was formerly the well-respected Fashion and Beauty Editor at the Toronto Star. I'm so excited to walk down the interview runway with her and hear all of the behind-the-scenes glam and glitter that go into producing a national fashion magazine.
I don't know if you guys know this, but for many years I performed with a wonderful musical theatre group called Unsung Heroes Productions founded by artistic director, Neal Dlin in honour of a wonderful person, his late mother Barbara Pinchuck.
I hung up my character dance shoes several years ago and decided to pour my creativity into the radio show Finding Your Bliss and our very first episode five years ago featured Neal Dlin and some of the original cast of Unsung Heroes.
So I was very thrilled to have them back on the show five years later for their tenth annual production and final show, which is taking place October 14th and 15th! It's at the Richmond Hill Street Theatre to raise funds for Alzheimer's and Dementia in partnership with Baycrest, a global leader in geriatric residential living, healthcare, research, innovation and education, with a special focus on brain health and aging. For tickets or to make a donation to this outstanding musical revue show, which is also raising funds for a very important cause, just click here.
If you listen to the podcast from this episode which drops in a couple of days on all podcasting platforms and of course at findingyourbliss.com/radio you'll find out what made me ultimately retire my dance shoes and take the podcast mic instead!
Coming up this month is a brand new children's book by Ellen and Bevvy Schwartz, in memory of Ellen's beloved late son Jakey. This is going to be a wonderful episode full of songs from some of Jake's friends, along with some incredible insights about coping and working through grief at any age.
For anyone who loves travelling and loves love, you'll be fascinated by my interview with author Jennifer Silva Redmond, talking about her brand new book Honeymoon at Sea, which was published by Rebecca Eckler's hot new publishing company RE:BOOKS. Love my conversation with Jennifer and can't wait to share it with you all this week!
I've also been spending a bit of time on TikTok and encourage you all to visit me there @theblissminute, as there is awesome exclusive content on there!
Also, we would love your suggestions for guests, authors, singers, celebrities, anyone who you would love to see featured on Finding Your Bliss. Write to us and let us know and we would be so happy to reach out to them!
We're also always looking for writers. And everyone always asks me, "well, what can I write about?" The simple answer is, write about something you love to do. Whether it's playing golf, reading a great novel, running, making TikTok videos, singing, listening to music, knitting, or listening to a great podcast like Finding Your Bliss! Or, anything else that you do, where hours fly by and you don't even notice the time because you're so happy doing what you're doing!
Also, I love to help people get connected to their purpose and their calling. And I have a special knack for helping you figure out what you are meant to do or be. So, if you're interested in an introductory, complimentary 15-minute coaching call, I'd be happy to meet you online or by telephone. I am also available for one-hour bliss coaching sessions. See here for more.
I would just love to leave you all with a little coaching question. And here it is:
On a scale from one to ten, how happy do you currently feel in your life and why did you choose that number?
If you answered something like a nine or ten, you don't need to keep reading. But if you answered something like a five, which by the way can happen, and miraculously can change to a higher number very quickly…
My next question for you would be: What do you think you need to do to change that number from a five to a ten?
Jot down some thoughts that would change that from a five to a ten. It's miraculous what can happen here! This is a springboard for great change, hope and possibility and I encourage you all to try it.
If you want others to be happy, practice compassion. If you want to be happy, practice compassion.

The Dalai Lama
I hope this month of October brings you all one step closer to finding your bliss.