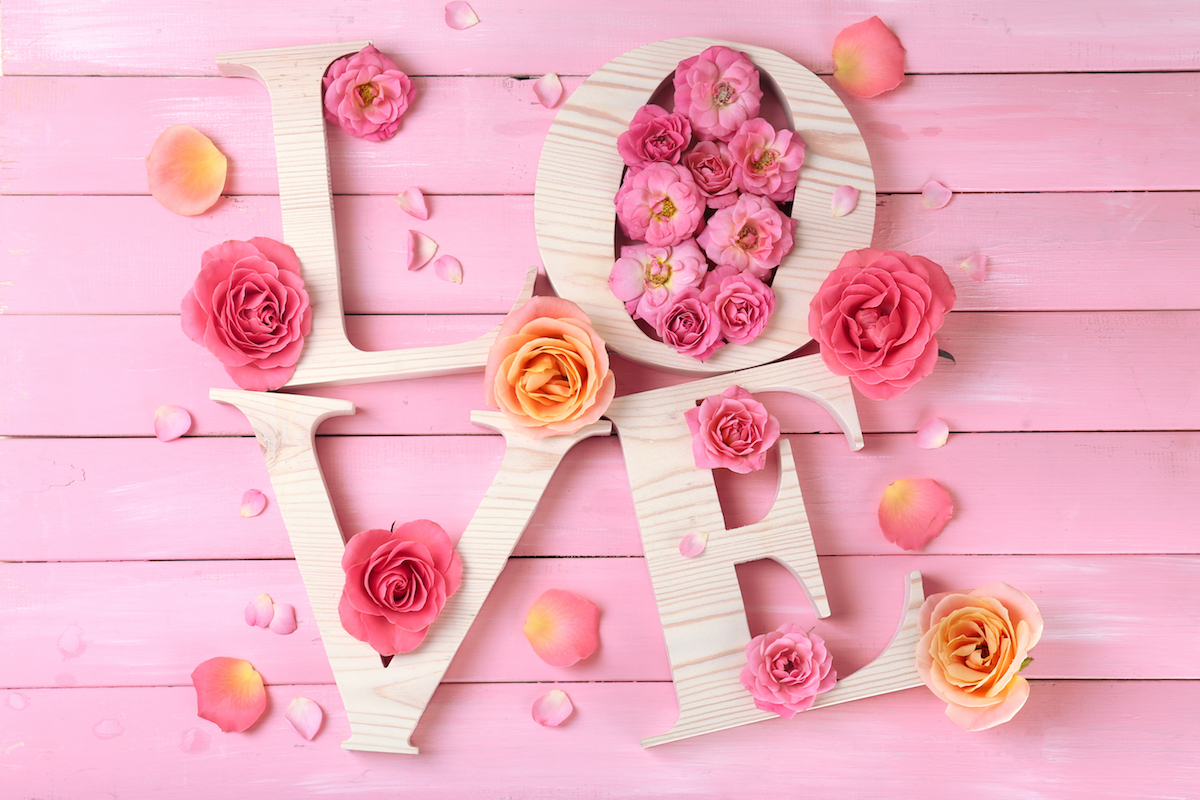 Happy February everyone and Happy Valentine's Day today!!
There are so many wonderful things coming up on Finding Your Bliss in the next months and the entire team can't wait to share them all with you. If any of you missed our Valentine's Day show over the weekend, I hope you get a chance to listen — it was actually a really meaningful episode to me.
I was able to reunite with a childhood friend of mine, Rose Wolfe, and I felt so honoured to hear about her beautiful and romantic love story. What's so encouraging to hear is that she found the love of her life and her soulmate midlife, and when you hear their story, you know that it was meant to be. Their story is so inspirational and makes you believe that love is always possible at any age or stage. So, if you're in need of a sweet story, head over to the podcast and have a listen.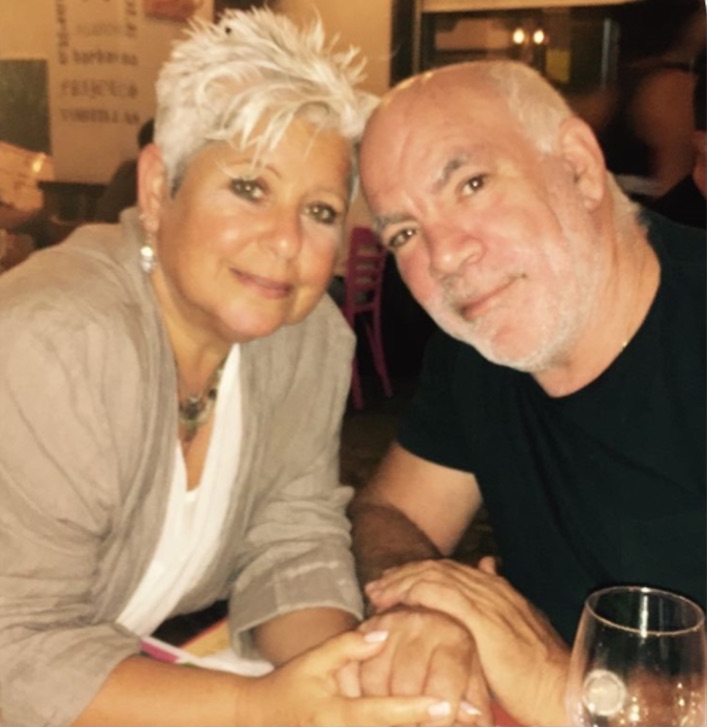 Also on the Valentine's Day program, I share the wonderful story about how I met my husband Cliff. If you missed it, be sure to tune in and have a listen to that. We also included some other wonderful love stories from some of our listeners.
Guess what! This month, I'm interviewing a huge idol of mine — Cheryl Hickey! She's the host of Entertainment Tonight Canada and her interview portfolio includes everyone from Jennifer Lopez to Oprah. She has interviewed practically every movie star, she's been on so many red carpets, and yet from what I understand, she is the most down to earth person ever.I can't wait to sit down with her this week for an upcoming episode of Finding Your Bliss.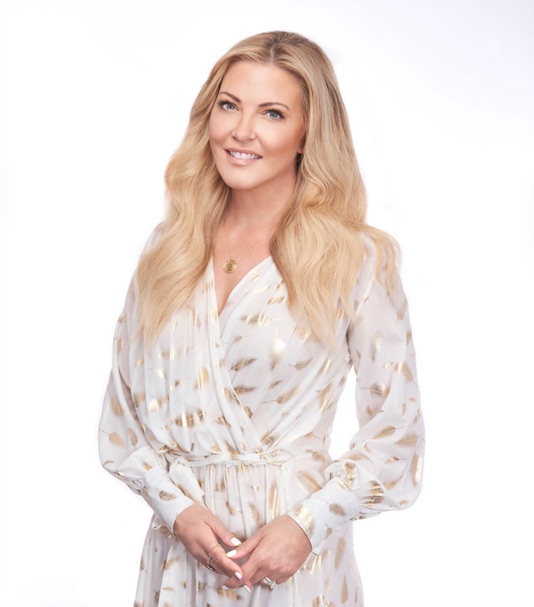 As well, I so enjoyed reuniting with movie and television critic, Thom Ernst. You'll remember Thom as the person who took over for Elwy Yost on Saturday Night at the Movies. He is so knowledgeable. We actually did a really cool thing together, where he not only included some of his top picks for new television series and movies, but he also suggested a wonderful new addition. He and his daughter have created a segment called TV Series my Teenager Recommends, and she had some wonderful suggestions. So, thank you for all of your great pics and we have clips from lots of these TV shows and the movies that we are talking about and it's really going be a lot of fun!
That's coming up this weekend. Thom Ernst is a regular, and one of our favourite people on the program and we can't wait!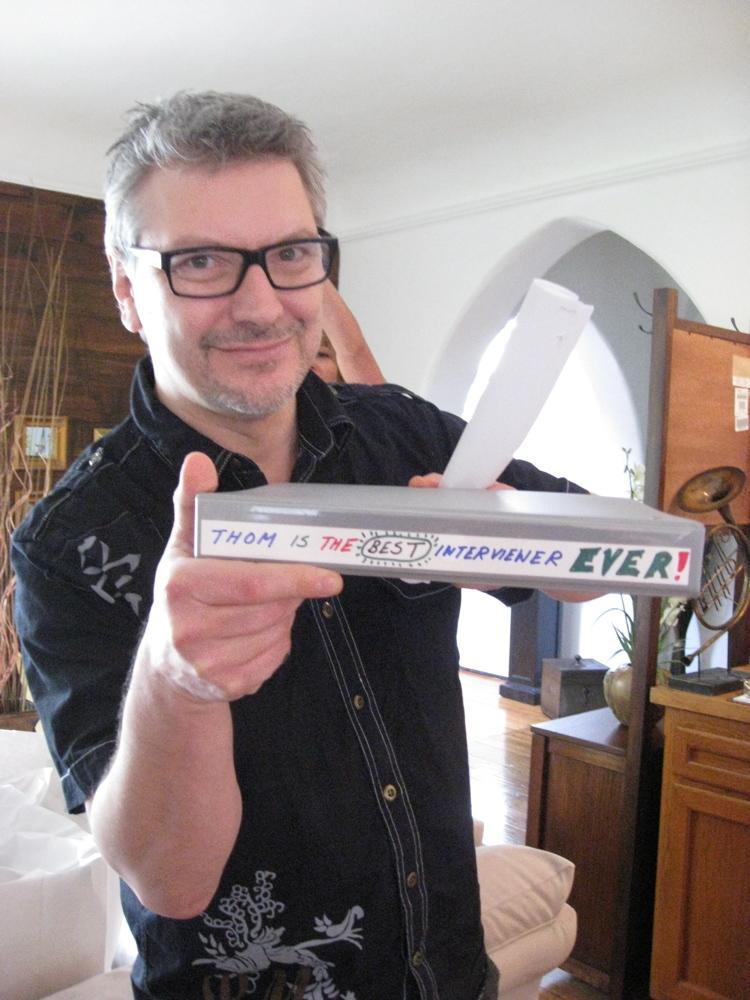 Also, if you've been following me on Instagram and Facebook, you'll know that I've undertaken a major diet, exercise and fitness transformation with the incredible Suzan Galuzzo. I have to say that it's really working! I am happy to say that as of today, I have lost 10 pounds and I am doing this program for 90 days to start. It involves walking 10,000 steps a day, doing three workouts minimum a week, in addition to drinking 3 to 4 L of water a day and eating very clean. I've given up my lifelong obsession with diet Coke which has been interesting, but I must say I'm not missing it. I'm getting to love water, tea and coffee with no cream or milk.
I have been getting a lot of DM's and questions and comments from people asking me about the diet and exercise program. I'm trying to share as much as I can to be helpful to anyone who is motivated, (or not!) and is looking for some help and encouragement. I'm working on creating some videos and posts about my journey, so that I can share it with you all. I also would love any of your suggestions about how you have been successful in losing your extra COVID weight and getting into shape.
I also want to welcome our Associate Producer Shelley Koskinen, as I haven't done that formally yet. She is a wonderful new employee who began as an intern and is doing a fantastic job. She is really stepping into the role as Associate Producer, and taking on it's what is a complex and very involved role amazingly. We are so happy to have her on our team.
I also want to welcome my newest intern Beatriz Pardal Costa, who is going to be doing a lot of our video editing and she is wonderful too. One little cool thing about her is that she's also a really talented singer, so I'm hoping to have her sing for you at one point on our program Finding Your Bliss in Zoomer Radio! Stay tuned for that.
Finally, I want to say that I really believe that we are moving towards some hopeful optimism in terms of this pandemic. I'm so grateful that I'm starting to hear words like endemic not just pandemic, meaning that this is something that we're learning to live with and as long as we can all stay in this together and work together and not against each other, I think we will get there sooner rather than later.
Speaking of being in it together, look out in the new week or so for a wonderful new meditation on Insight Timer all about that. I recently just put out another new meditation all about love and how love is really what it's all about! Check that out this week on Insight Timer!
Don't forget! There's one day left for the Finding Your Bliss Giveaway courtesy of Kandy Krazed – a phenomenal new candy store on Eglington and the winner of the lucky listener will win a Valentine's Day basket valued at $100.
I'd love you to write to me with your ideas and your suggestions for guests that you would love to see you in the program, including singer/songwriters and musicians!
Also, if you're interested in doing a live coaching session on the air with me, we would love to help you take one step closer to finding your bliss. Please write to us with your thoughts, ideas and suggestions at fyb@findingyourbliss.com
Until then, wishing you all a happy Valentine's Day and remember, "To love and be loved, is to feel the sun from both sides."
Here's another quote I want to leave you with, it's one of my favourite quotes about love from the Dalai Lama.
"When our community is in a state of peace, it can share that peace with neighbouring communities, and so on. When we feel love and kindness towards others, it not only makes others feel loved and cared for, but it helps us also to develop inner happiness and peace."
Happy Valentine's Day! Wishing you all feelings of joy, light and love — not only on February 14th, but on every day!