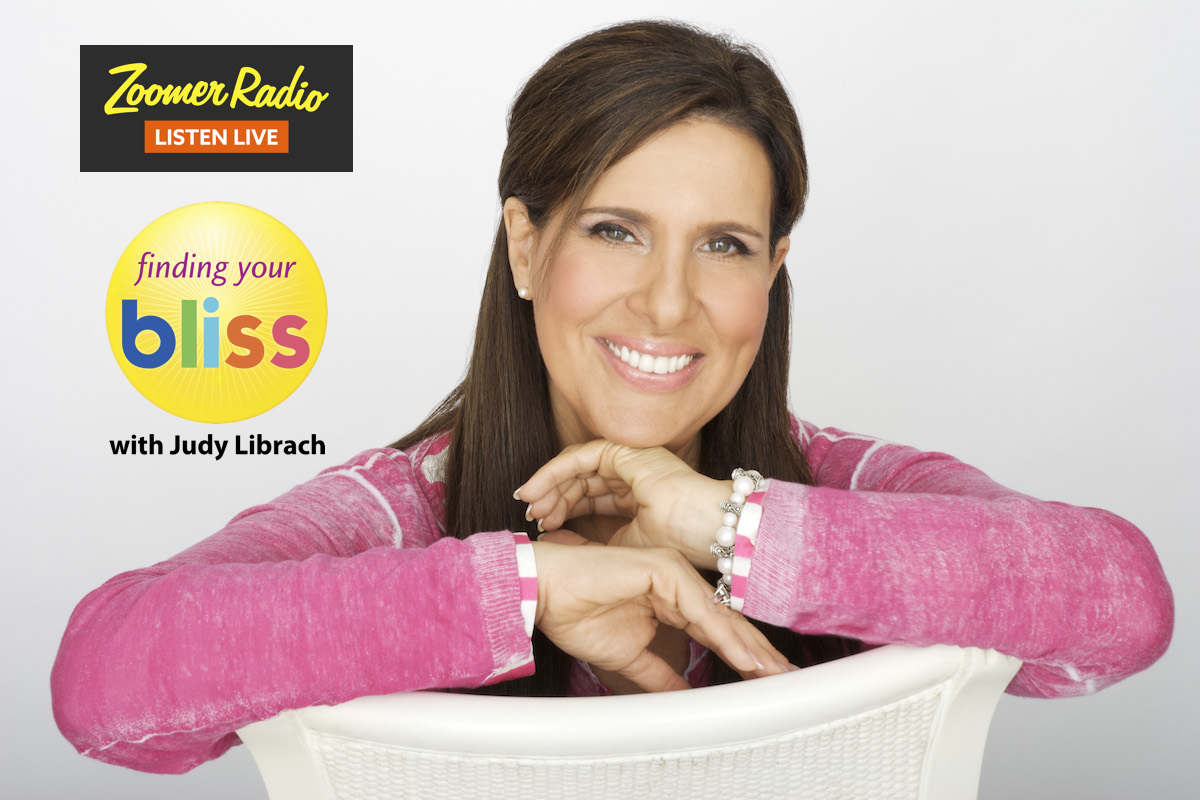 Exciting announcement!!
I want to welcome you all to this latest issue of Finding Your Bliss magazine! You may be wondering where we've been this last few weeks. We've actually been very busy around here with the premiere of our new radio show – Finding Your Bliss on Zoomer Radio on AM740 FM 96.7. So much has been happening!
Our first show starred actress/producer and TV Host Melissa diMarco, the host of City TV's "Out There with Melissa diMarco". You may also remember her from Degrassi The Next Generation where she played Miss H. for 8 seasons!! In addition, her interview segments are the exclusive entertainment pre-shows at all IMAGINE cinemas (that's ninety screens!) and her entertainment segments are syndicated in 1600 publishers in the U.S. and Canada. She was a fabulous starring guest for our first show and she even brought cameras with her from her hit show, Out There with Melissa diMarco, now in its 15th season. We also had on our first show, Founder and Artistic Director of Unsung Heroes Productions, Neal Dlin, and the very talented singers and triple threat performers Joanna Pearl, Amanda Silcoff, and Lindsay Ritter. Now in their 6th year of Unsung Heroes Productions, they have raised half a million dollars for Imagine a Cure for Leukemia, and this year specifically for Pediatric Leukemia. They sang on our show and I was thrilled to see them also perform live on September 22nd where they, along with the whole cast, absolutely killed it, making it the best production of their show that I've seen to date!
Fast forward to week two, where we did an exciting interview with world renowned cellist, Ofra Harnoy, and her husband and award-winning Trumpet player, Mike Herriott. We talked all about their musical bliss and their new album, "Back to Bach," featuring their stunning rendition of "Air on a G String". Also on that show was former CTV television weather anchor and reporter, Dana Levenson. We had a wonderful time talking about what's next for her after 20 years at CTV.
If you tune in to the Zoomer Radio Podcast of Finding Your Bliss on Wednesday, September 25th, you can hear the whole interview and that beautiful track performed by Ofra Harnoy and Mike Herriott.
Coming up this Saturday at 1 pm, we will be spending the hour with vocal coach to the stars Elaine Overholt. with live call-in opportunities and a special surprise guest as well.
Looking ahead to October 5th, I was so honoured to sit down with the author of the beloved Chicken Soup for the Soul series, who will be in Toronto for his live show – One Day to Greatness Live with Jack Canfield tour 2019 – at the Westin Prince Hotel in Toronto.
We have so much more coming up on the show with great guests, celebrities, self-help authors, and people with extraordinary stories; all sharing their unique life experiences with you in the hopes of helping people find and follow their bliss. What's great about Finding Your Bliss is that you can watch and listen live every Saturday at 1 pm on Zoomer Radio AM 740 FM 96.7 or catch up on and listen to previous episodes that are immediately podcasted every Wednesday following the live show.
We've definitely been busy here at Finding Your Bliss, but we are so excited for this new chapter. And of course, the magazine is still a spectacular platform for people to read about and share their bliss with the world. We're always looking for new writers, so please explore the "write for us" link on our website, and if you have a question or comment you would like to share with us regarding the magazine or the radio show, write to us at judy@findingyourbliss.com. You can also reach us on Facebook and Instagram at @theblissminute.
We hope that all these avenues give you the opportunity to connect with us and bring you one step closer to finding your bliss.
Love,
Judy