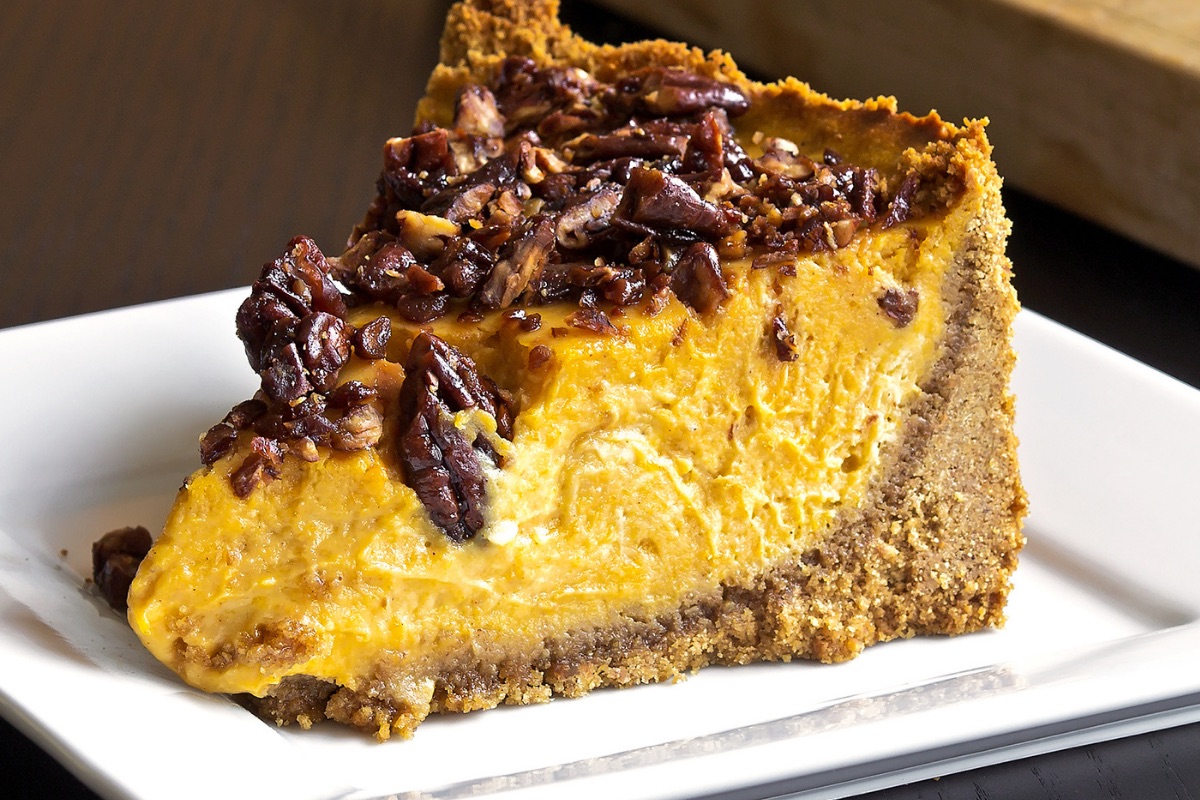 As promised, here is international make-up artist Nancy Crossley's Pumpkin Cheesecake Recipe! We promised on the show Finding Your Bliss on Zoomer Radio that we would share her recipe, and here it is!!! Happy baking and enjoy!!!
Crust ingredients
3 tbs butter
2 cups graham wafer crumbs
1/4 cup sugar
Cheesecake Ingredients
2 lbs cream cheese (bricks) at room temperature
1 cup sugar
3 tbs cornstarch
1 cup sour cream
1 1/2 tsp vanilla extract
1/4 tsp salt
3 eggs
1 tsp lemon juice
3/4 cup of canned pumpkin puree
3 tbs dark brown sugar
2 tbs molasses
1 tsp cinnamon
3/4 tsp ground ginger
1/2 tsp nutmeg
1/8 tsp ground gloves
Directions
Heat oven to 325 degrees.
Prepare crust
Butter cheesecake pan. Then wrap the outside of the pan in two layers of heavy-duty aluminum foil.
Melt 3 tbs butter in a separate container, then combine with graham crumbs and sugar. Press this mixture into bottom of the pan. Bake for 8-10 minutes. Cool in fridge.
Prepare batter
Using an electric mixer, beat cream cheese, sugar and 2 tbs of cornstarch until smooth.
Add the sour cream, vanilla and salt.
Add eggs one at a time, beating well after each addition.
Remove 3 1/2 cups of batter, stir in lemon juice, and set aside.
Combine the remaining batter with pumpkin, brown sugar, molasses, remaining 1tbs cornstarch, and spices.
Set aside 1 cup of pumpkin batter.
Place half of the pumpkin batter in prepared pan by dropping separate spoonfuls into the bottom of the pan. Then do the same with half of the set-aside plain batter. Then repeat with the remaining pumpkin batter, dropping spoonfuls into the pan, alternating batters until finished. Use a chopstick to gently swirl the batters together.
Cook
Place cheesecake in a large roasting pan for water bath, add water halfway up the depth of the cheesecake pan.
Bake until center jiggles slightly, about 1 hour and 20 minutes.
Let cheesecake cool ten minutes in water bath. Remove and cool completely on a wire rack.
Chill thoroughly (overnight) in fridge before serving.
Note: You must use layers of heavy foil for a water bath; it's always a challenge keeping the crust dry. (Using a steam oven for this is a game changer!)
Garnish
Top cheesecake with candied nuts and top each piece with whipped cream.
Don't have candied nuts? Follow this recipe!
Candied pecans or walnuts
Ingredients
About 1 pound of nuts (4 cups)
2/3 cup sugar
1/3 cup of water
Directions
Heat oven to 300 degrees.
Layer two large baking sheets with parchment paper.
Add nuts to a large pot of boiling water; cook nuts 8 minutes from time water returns to the boil.
Drain nuts, rinse, and pat dry with paper towel.
In a large frying pan, combine sugar and 1/3 cup of water over medium-high heat, stirring occasionally until sugar dissolves. Bring to a gentle boil and let it bubble for one minute.
Stir in nuts. Cook, stirring until most of the syrup has evaporated, about 3 minutes.
Remove nuts with slotted spoon, allowing excess syrup to drip off.
Spread a single layer of nuts on each of the baking sheets. Bake until nuts look crisp and golden brown, about 25 minutes, stirring halfway through.