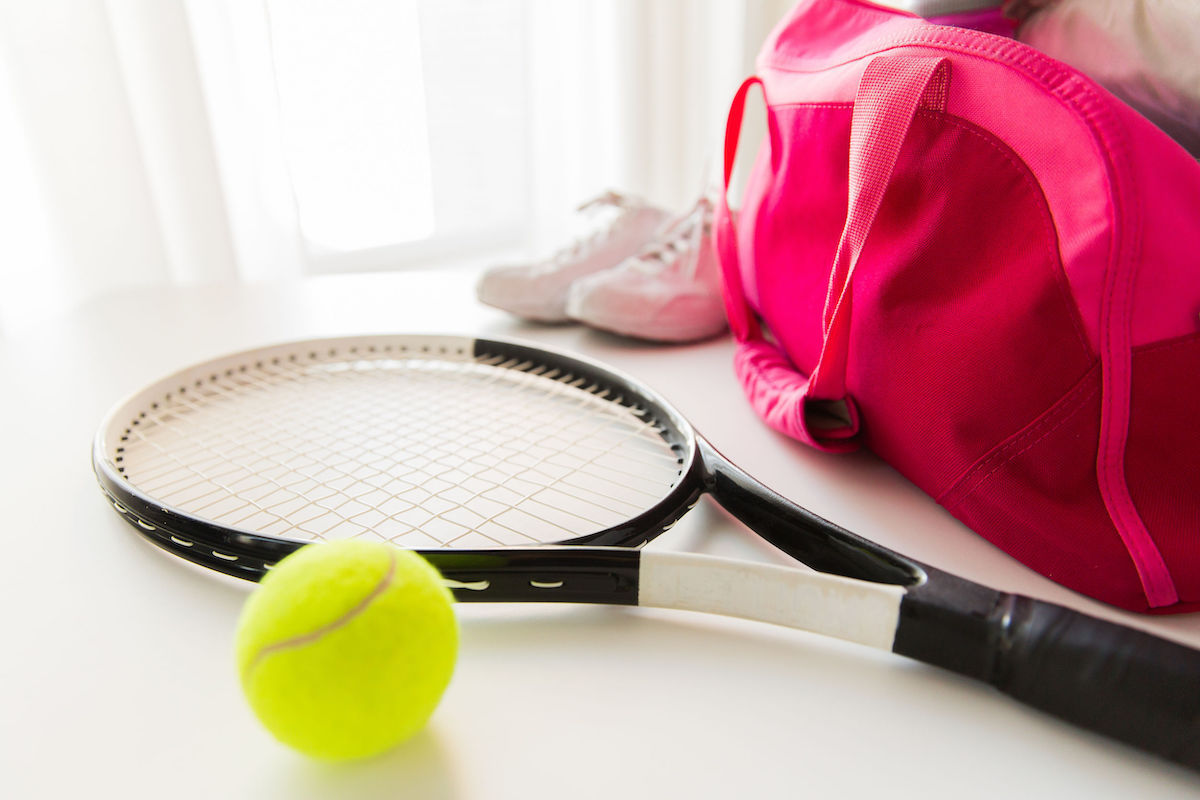 Ladies' doubles competitive tennis is the joy of my life, it is the thorn in my side, it is the dinner discussions that my family pretends to listen to, and it is the friendships I have made that make me love this game even more.
Yes, I am a certified-crazy tennis lady.
At 59 years of age, my mind still races to my next match… Am I in the line-up for the match? Who will be my partner? What line am I playing? And most importantly, have I remembered to put the opponent's club address into my GPS so I don't get lost?
My father, of blessed memory, taught me how to play tennis at our nearby park. We went on the weekend to the public court and rallied until we were kicked off.
But tennis fell by the wayside when I became more interested in playing softball. My dad continued playing tennis with his friends and I was off to Goulding Park to play on a baseball team.
It wasn't until many years later, with a husband who loves to place golf, a newborn on my lap, a career in teaching… that I realized I needed some "me" time.
I joined the Mayfair Tennis Club and got back into the swing of things, as it were.
I signed up for an inter-club tennis ladder. You search for a likeminded partner (or you might be assigned a partner) and off you go to play against other doubles teams at the club. The structure is simple: 12 teams, you play each other twice per season, and whichever team wins the most matches is the club champion.
At the end of each season, it becomes very clear if your partner doesn't like you. The standard line is — "I know I would win more if I didn't have you as a partner, so I'm looking elsewhere." (In this case, your only hope is that you'll play your ex-partner in the next season and wipe her clock. Or, hopefully — accidentally, of course — smash an overhead shot that hits her somewhere that doesn't hurt too much. Did I mention that women's doubles tennis can be very dangerous?)
Of course, I've met many lovely ladies along the way. They are my tennis girls. We have bonded over the years and have great fun organizing social tennis games. We range in abilities, from amazing… to me. But this never mattered. We really do love each other. Through the bond of tennis, these girls have become my dear lifelong friends.
At age 52, my tennis was, unfortunately, interrupted by my diagnosis of breast cancer. With my wig on, and a baseball hat on top of my wig, I continued playing with them. I was not able to play my best, but they certainly made me feel like I was Serena Williams.
When I no longer had the energy to play — chemo can do that to you — I maintained my role as the team's summer captain. I followed my girls to every game and cheered them on from the sidelines. I know they were cheering me on at the same time, as I moved through my course of healing.
That's just what tennis friends do; we cheer each other on through everything, through our marriages, our children, our happy times, our break-ups, and our ups and downs. My tennis girls are my rocks. They are the keepers of secrets, and their laughter is my pain relief.
My breast cancer treatment was completed by the end of that August, and the winter tennis season was about to begin. I was in full remission and on my way to recovery, but the landscape of tennis had changed.
Our inter-club teams had now become a tiered selection of ladies' competitive teams that travelled throughout the GTA. You had to try out for the team to make it onto the roster. The tennis pros would assess your play and then determine which level you'd be playing at. The pros would sit at the back of the court and write notes on their phones (or maybe they were just texting each other; I'm pretty sure they were texting each other and having a good laugh).
The most skilled players were assigned to play on the Premier 1 team, which often includes tennis pros, players who've played on the circuit, juniors on tennis scholarships, or just amazing tennis players. Some of my tennis friends are good enough to play on The Premier 1 team. I am not!
Once you're assigned to a tier, the seasons begins. Your coach assigns each player to a line, line 1 being the best, and line 3 being the worst. (I am on line 3. Don't judge me, I'm almost 60 years old!)
Some players think they're better than everyone else on their team. They criticize each partner. Nothing is ever their fault. They complain about what line they're playing — "I'm not a line 3 player, I belong on line 1. In fact, I don't belong on this team. If you saw my worth, if you actually knew how good I was. I would be playing Premier 1, on line 1, with a tennis pro."
(Just saying: even I could play line 1 with a tennis pro — in fact, I could sit on the bench and watch the pro win without me. Yes, they are that good.)
With age comes maturity; I know where I belong, I know where I stand, I know where I can win. And to put my age into perspective, one of the girls on my tennis team was my former kindergarten student.
Before each game, we warm up against our opponents. This is where strategy comes in. The discussion with my partner usually goes as follows, "That lady on the other team looks as old as my mother, let's make her run. Look, she's wearing a knee brace, hit her short. Hey, her arm is all taped up, let's hit to her."
The problem is, we are also taped up, we're all wearing braces, and we're all injured. But these things don't stop us certified-crazy tennis ladies. And sometimes an old lady can fool you because she is better than you.
This year my team won our division. But because of the COVID-19 outbreak, we didn't get to hold the trophy over our heads, pat each other on the back, and sit and be honoured at a luncheon with all the other teams that won their divisions.
So now all we can do is dream of our next tennis game, the fights we will have on the courts, our tennis girls' trip to Mexico, our social doubles matches where we usually stop our games for a 5-minute chat at the net. We can dream about the lunches after each game, and the high-fives we give each other when someone makes a fantastic shot.
Now, you might ask, are we still friends when we don't have tennis to play? The answer is a resounding yes.
We talk about tennis, play mah-jong online, trade puzzles, chat on each other's porches, and watch reruns of tennis matches. We support each other, we love each other, and we dream about the day when we can hit the courts again, believing we are much younger than we are when we try to hit the ball as hard as we can. We will play tennis again.
Tennis, to me, is more than a game.
Tennis has given me lifelong friendships with women who seek competition, do not give up, and always cheer me on through whatever life brings. I am forever thankful for the friendships I have been given because of the game I love.
Postscript
Tennis is back on. Unfortunately, only singles. My tennis elbow and injured knee will have to wait for Public Health to allow doubles. See you soon on the tennis courts.