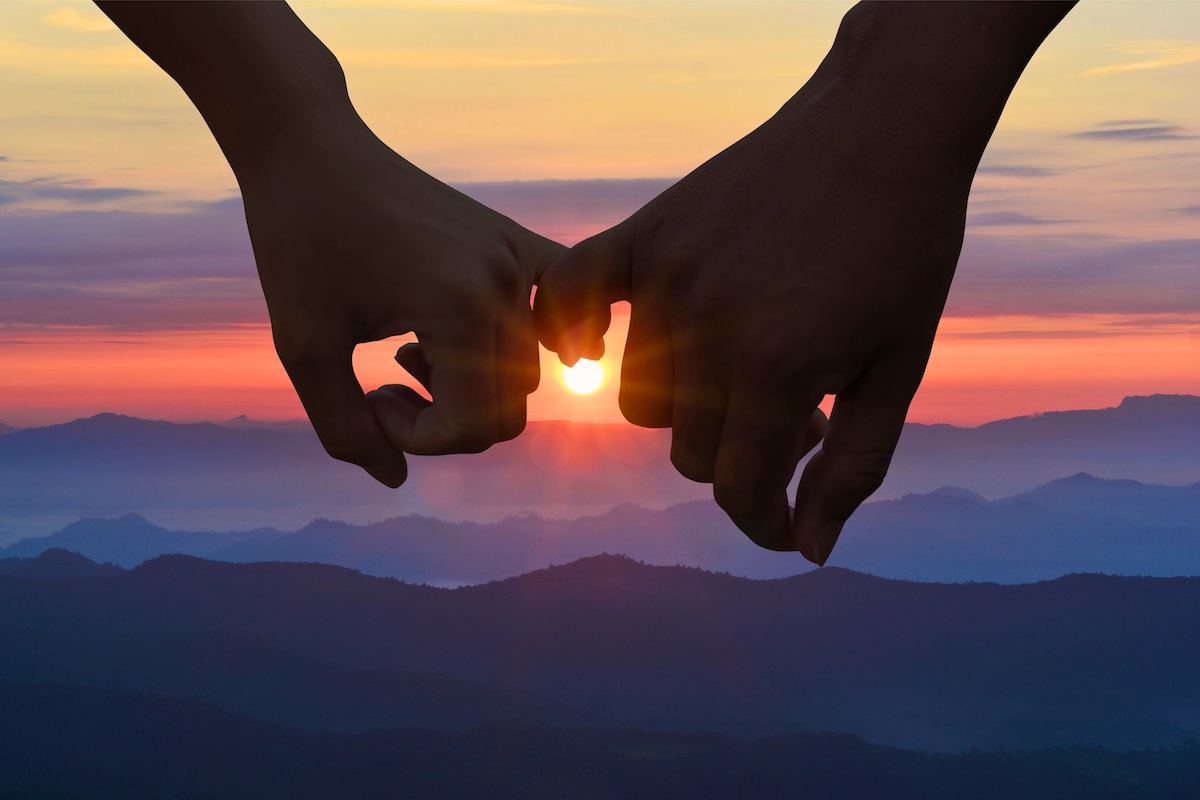 The search for bliss is the reason they are together, today. They met in the early 1980s at a concert in Toronto. It was most certainly love at first sight and they spent the entire day and evening together, enjoying getting to know one another. When Mike left to go home to Newfoundland and Ofra stayed in Toronto, a fierce letter-writing relationship developed, complete with declarations of love, once they had had the time to really connect.
This budding love, however, was sadly sabotaged by a third party and the young couple were split apart and heart-broken, neither knowing the truth about what had happened.
After 35 years of no contact, with both deeply enveloped in their respective careers but unlucky in finding true love, they happened to encounter each other on social media. Taking the chance to meet for a quick lunch, they discovered the truth about how their young love had been undermined and immediately realized that the feelings they shared still ran deep within.
From this point, they discovered that, not only did they possess the surprising courage to explore this love, they were incapable of ignoring it, and had to be together. Having only spent a limited time in each others' company, there was not a shred of doubt about this.
Now, five and a half years later, married for the past four of them, they live in their beautiful home in St. John's, Newfoundland and have not spent a day apart in that time. Recording, cooking, exercising, kayaking, hiking, travelling, and making music together is their true bliss.
(Want to read another story of bliss being found? Click here.)
With the challenges that we all faced during the pandemic, Mike and Ofra spent their time in isolation creating two very successful recording projects, a series of music and humorous videos, adopted two loving Bengal cats, and made sure to schedule weekly Date-Night dinners to keep a sense of normality among the uncertainty and stress of this shared world crisis.
Always feeling gratitude for having each other with whom to face these challenges, and being able to be the happiest and strongest versions of themselves for having found each other again, gave them the strength, focus, and determination to keep their creativity and passion for life, love, and music as the priority in daily living.
In the time coming out of the main crisis of the pandemic, Ofra and Mike have taken great joy in creating yet another album of their favourite songs and arias from the operatic world and adapted them for the instruments they love to play. This project was most certainly a labour of love, and the love they share was ample for the task.
Living their best life together is the very definition of Bliss for Ofra Harnoy and Mike Herriott. They could not possibly imagine their lives being or unfolding any other way. As Mike and Ofra continue to explore new ways to find their bliss, they take great joy in the search unto itself.