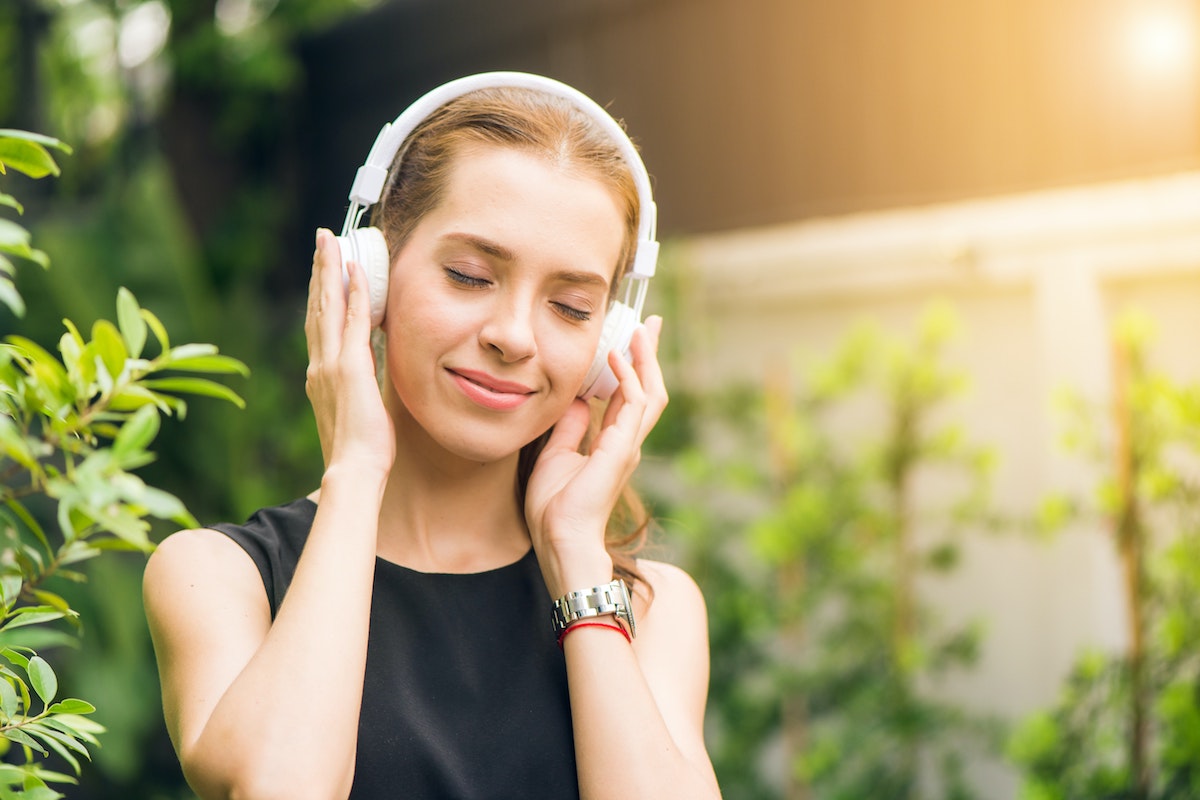 When you hear your favourite song, how does it make you feel?
Do you listen to a particular genre when you feel a certain way? Does hearing a specific song remind you of a special memory? Does playing your favourite instrument take you to another world?
While these are all elementary questions, you'd be surprised to see the variety and uniqueness of each and every reader's answer.
You see… this is the power of music.
Although most of us listen to the same songs and know all the same lyrics, music impacts us all differently. Whether you are a musician, an avid listener, or just like to belt it out in the shower from time to time, I guarantee that music has touched your life in some way.
(Click here to read another blissful story about the love of music!)
Music has graced many aspects of my life, but my experiences with it have been anything but ordinary. I was introduced to music before I could even put full sentences together. My parents would blast music in the house, and we'd dance around for hours.
However, we weren't listening to nursery rhymes or the soundtrack to Disney movies. We listened to The Beatles, Rush, AC/DC, and The Clash. It might sound strange to introduce a two-year-old to famous rock bands from the 1960s to 1980s, but these choices guided my passion for music as I grew older.
When I was in Senior Kindergarten, I began playing the piano. Although lessons were not my favourite hour of the week, I did enjoy experimenting on my own and learning to play songs that I recognized. By grade 4, when I had some more technical skills under my belt, I begged my teacher to let me play some of my favourite songs for my recitals. And clearly, from my parent's choice of music for me as a toddler, I never went down a mainstream music path.
So, I played "Imagine" by John Lennon and "In My Life" by the Beatles for my following two recitals. Not the most common choices for a 10-year-old, but I always liked being a little different.
Continuing that trend, instead of playing guitar or learning to sing, in grade 5, I joined the school band and learned to play the saxophone. This was the moment that my passion for music really took off.
Although it is not the most versatile instrument, playing the sax always immersed me in another unknown world. I played in the school band for the rest of my time in elementary and high school, and 11 years later, I still love playing my saxophone. I've learned so much from my musical experiences, and without that school band, I would have never learned the saxophone solo in Bruce Springsteen's "Jungleland." For anyone old enough to know that song, go give it a listen and pay attention to the sax solo – it is incredibly moving.
Although I have shared experiences that primarily pertain to playing instruments, I know that listening to music can have the same effect on people.
The lyrics and the meaning behind songs are what I find most fascinating and touching. Sarah McLachlan's "When She Loved Me," Ed Sheeran's "Perfect," and The Beach Boys' "Wouldn't It Be Nice" are just a few examples of meaningful lyrics that stick out for me.
I'm sure you all have your own songs, lyrics, and even instruments that drive your passion or spark some more profound emotion in you. I encourage you to think about these musical moments and reflect on what they mean to you. After all, each feeling, emotion, and memory is unique to you.
That, my friends, is the power of music.