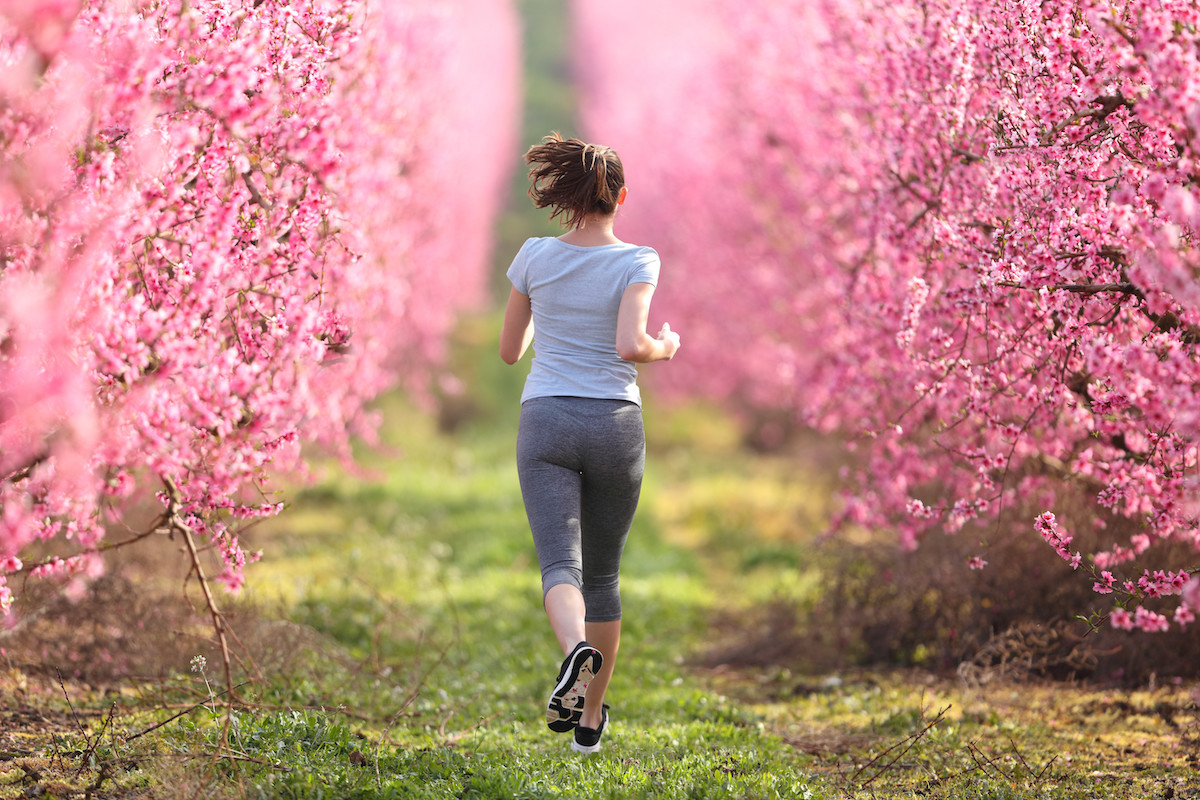 This time last year, I was 15 pounds heavier than I currently am. Growing up, I was an incredibly active girl and remained quite fit from running and playing volleyball. Though, as so many people have experienced, the inactivity of the many COVID lockdowns mixed with treating myself to treats a little too often caused a noticeable weight gain.
I wanted to get back to the body I felt most confident in, and because it was the spring season, I felt that it was the perfect time to start making changes in my life.
Over the course of several months, I ramped up my exercise routine and shifted my eating habits. Though, the thing was, the changes ultimately helped me lose weight and feel better than ever before were relatively minor and were more lifestyle-focused.
Here are some of the tips that I used to get active and start losing weight last year.
Setting goals: I started by setting some goals that were specific and realistic. Though, my goals were not for example that I needed to lose X amount of weight by July. I focused on things like feeling like an active person again and eating more nutritious foods that fuel me.
Starting small: I didn't try to run a marathon on the first day. Instead, I started with small, achievable activities that at least would get my feet moving. I began by going for a 10-minute walk every day, and gradually increased the time and intensity of my workouts to include more weight lifiting and higher intensity cardio.
Finding activities I enjoy: During my Spring fitness journey, I discovered the joys of yoga and realized that the people who swear by it were surely on to something. Yoga is a unique form of exercise as apart from the physical benefits, the mental clarity you achieve is undeniable. To this day, Yoga remains a wonderful outlet for me and my mental health, and the improvement on my flexibility and core strength is more of an added bonus!
For you, this may be something like hiking if you enjoy nature or boxing if you're into stress-relieving, cathartic activities.
Mixing it up: I didn't want to get bored with my workouts, so I tried to mix things up as much as possible. I tried new activities and workouts, like yoga, and I also changed the location of my workouts from time to time. For example, rather than going to the gym and running on the treadmill, I would run outdoors for both a change in scenery and terrain.
Shifting my mentality: In making exercise a part of my daily routine, I adopted the mentality of 'I get to do this workout', rather than 'I have to do this workout'. This mindset shift helped to get me up and active by reminding me that being able to move my body is a privilege.
By using these simple tips and making a commitment to myself, I was able to lose 15 pounds over the course of several months. It definitely wasn't always easy, but I stuck with it and was really proud to not only see the results of my hard work, but feel like myself again.
Getting active and losing weight has improved my overall health and wellbeing, and I feel better than ever before. If you're looking to get active and start losing weight as the weather warms u, I encourage you to try some of these tips and see what works for you!