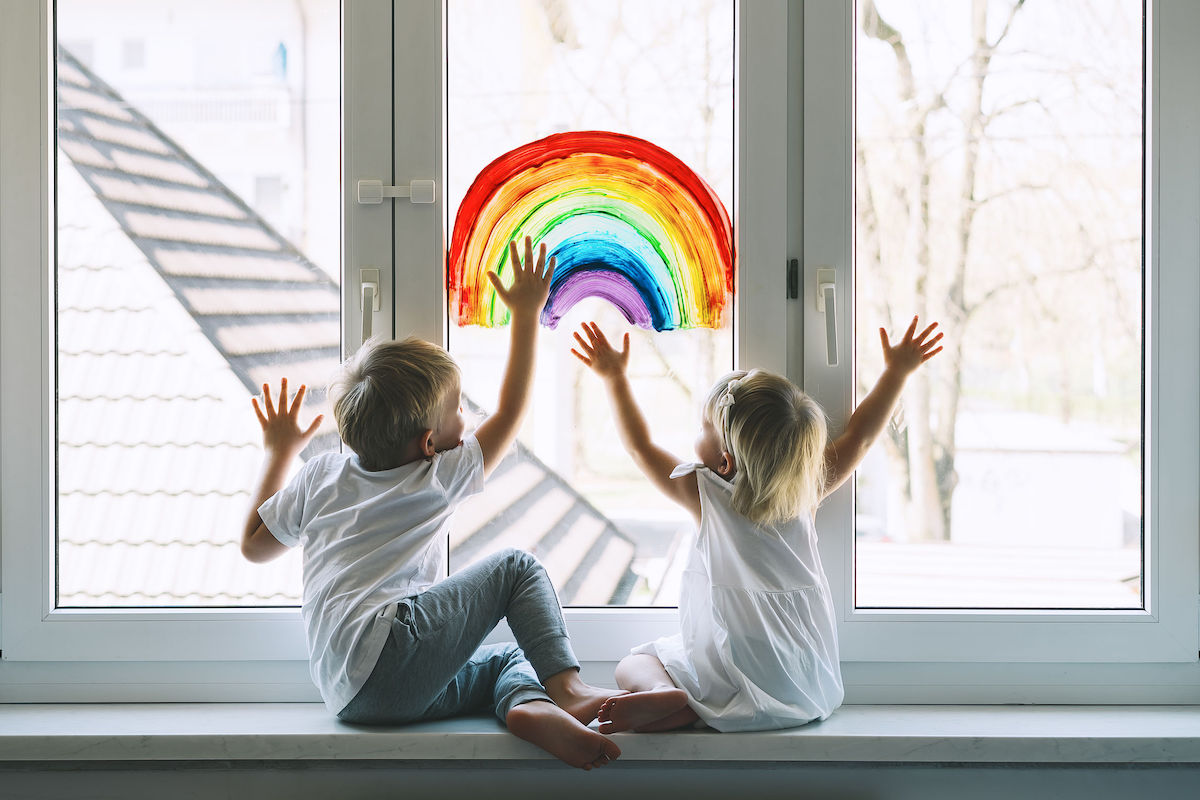 If you're having a hard time watching the news lately, you're not alone. It's a lot. As someone who worked in news for almost two decades, I have covered my fair share of bad news stories, but nothing compares to what we are living through right now.
The daily news is heartbreaking and hard to digest. There are so many people suffering. There have been so many people who have lost their jobs, and others who have lost loved ones.
For someone living with anxiety, like me, it's a lot to take in.
That's why, even though I am a newshound, I decided early in the pandemic that I couldn't read it all. It was not good for my mental health, and at times I could feel my chest hurting while reading about people dying alone.
I spent a lot of time worrying about my own family and my elderly grandparents. To distract myself, I started searching for good news and inspiring stories. I was uplifted watching the videos of people in Italy singing together on their balconies, and people all over the world standing together applauding frontline workers. I would watch with tears of joy in my eyes. When the case numbers began to rise in Canada, and especially in Toronto, I was drawn to the stories of people stepping up, those helping others, those writing messages of hope on the sidewalk. It made me feel good. It helped to lift my spirit. I shared whatever good news I found, and discovered quickly that my friends, family and social media followers were drawn to these inspiring stories as well. We all needed the good news. Really badly.
After the first week of isolation in Toronto, I compiled some of the uplifting pictures and videos I had found online and put together a video. I shared it on social media and people loved it so much they asked for more. They started to send me things they had seen around the neighborhood. Rainbows in windows. Stories of Covid-19 survivors getting applause in hospitals. People singing in the streets for health care workers. I have always been someone who loves to share the good in life. I like to be happy – who doesn't? And I want others to be happy too. So I decided to call my little videos "The Good Stuff". Each week I compile all of the good things I have seen and all of the inspiring stories people have shared with me. People have told me they look forward to the videos all week long.
It's been healing for me to do these mini reports on good news. What I discovered is that there are some truly incredible things happening in the world right now. The good stuff is out there – always. Even in the darkest hours. You just have to find it.
It's funny; I am not always a positive person. In fact, my family will tell you that I am the opposite. But this whole experience has shown me that we make choices about how to approach every situation in life.
You can go through this period just seeing the bad. Or you can choose to see the best part of humanity that is shining through right now. So many people are doing beautiful things for others. Changing their business model to help make PPE. Calling to check on strangers and doing their grocery shopping. Volunteering their time to help those who are ill.
The world has become a much kinder place.
If you look at the good – you feel good. And feeling good often inspires us to do good for others.
So many people – strangers – have reached out to me, telling me how I am helping them through this. As someone who has needed help to get through difficult times in my life, it makes me feel good that I can now help others. We need "The Good Stuff" to get us through tough times.
My family knows about tough times. I am the granddaughter of holocaust survivors and both of my incredibly inspiring grandparents are still alive, living through this pandemic. It's provided me with a lot of perspective. What we are living through is not even close to what they experienced, and what many still experience today in the world's war zones. Both my grandparents have taught me about life. They survived so much, but still laugh, still smile, and my grandfather always sings. He is the eternal optimist. He loves life. Despite what he has lived through, he chooses to still see the good in humanity. He just celebrated his 102nd birthday.
So maybe focusing on seeing "The Good Stuff" really is beneficial for our souls and the key to a long life. If my grandfather is proof, noticing "The Good Stuff" will help us get through the pandemic and whatever else life plans to throw at us.