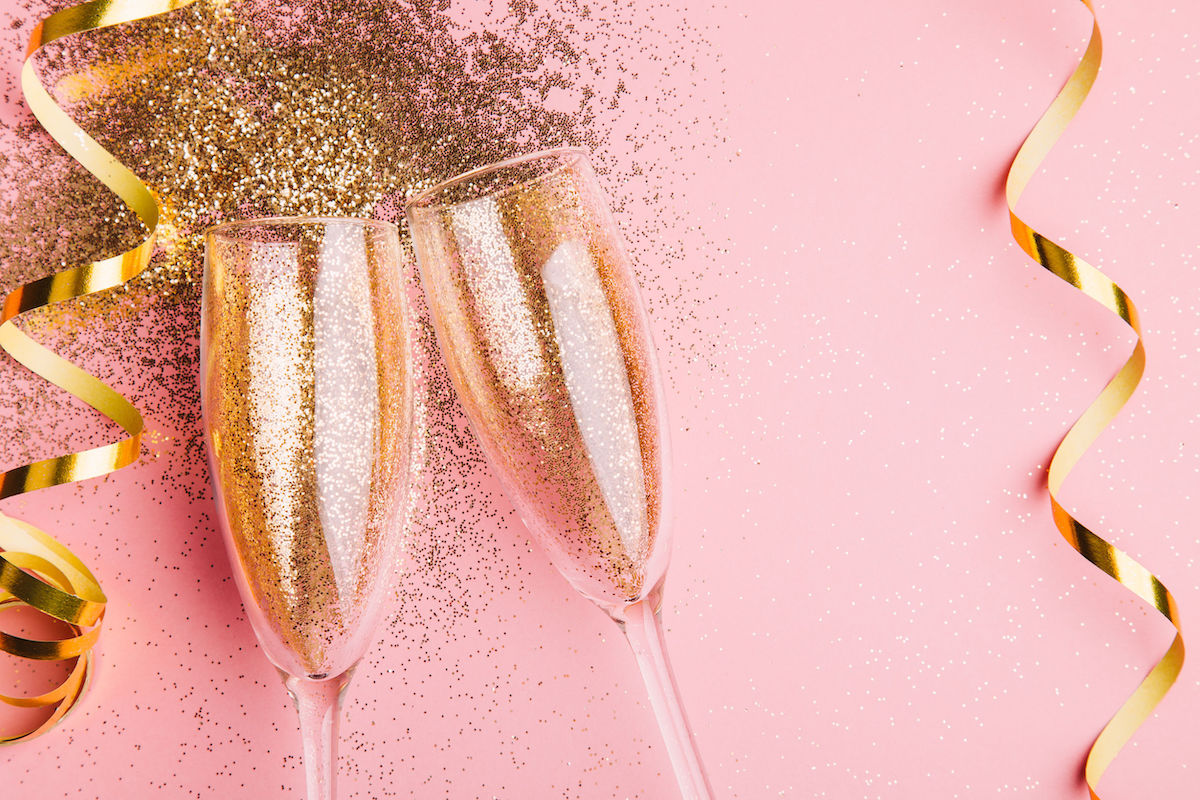 Hi Everyone! Happy Holidays and wishing you all a very Happy, healthy, inspirational calm, peaceful, and of course BLISSFUL New Year!!!
First of all, I want to thank all of the Bliss Bloggers who have been part of this new online magazine www.findingyourbliss.com for your inspiring and sometimes deeply personal and often very funny articles! (Amy Fish! and Michelle Millman!) We are so grateful for your contributions and especially love when you write about how you found or are finding your bliss, because this gives other readers great ideas and suggestions and sometimes is a real jumpstart to helping connect them to their own special and unique calling and purpose on this planet.
In addition to our online magazine, we are so happy to be bringing you a weekly one hour radio show Finding Your Bliss on Zoomer Radio every Saturday at 1 pm on Zoomer Radio AM 740 FM 96.7. We just had our 16th radio show and are so excited for you to enjoy the ones you haven't listened to yet on our weekly podcast, which comes out four days after each radio show. (Usually by Wednesday after the Saturday broadcast) on zoomerradio.ca (Just click on Podcast and go to Finding Your Bliss!)
You can also access each podcast by going to this very magazine at www.findingyourbliss.com and just click on Radio. When we post the podcasts of each show on our magazine website, we also include a photo of the artists, singers, musicians, self-help authors, writers, life coaches, therapists, actors, celebrities and personalities on our show. This is a way for you to see them in action in addition to listening to the podcast. The beauty of the LIVE Saturday show is that it is not only broadcast live at 1 pm every Saturday afternoon, but it is also livestreamed, so it's like watching a television show or video of the program. Zoomer is really great at creating three ways of watching the program: One on the radio live, the online livestream version and the podcast four days later. Love this! So many opportunities to watch and listen to people like Jack Canfield, the author of The Chicken Soup for the Soul Series in a delightful one hour interview, or coming up this February, we are bringing you a one hour show with Julia Cameron, author of the seminal book on creativity, The Artist's Way and her latest book, It's Never Too Late To Begin Again.
And the music!!! Singers, dancers and musicians on the show. It has been glorious to hear them all, like world renowned cellist Ofra Harnoy playing the cello with her husband, award-winning trumpet player Mike Herriott on their new album Back to Bach. Or to hear celebrity vocal coach to the starts, Elaine Overholt talking about her career and working with the legendary Ray Charles, to hear her singing beautifully or to have The National Ballet of Canada's stars from the Nutcracker Ballet, First Soloist Chelsy Meiss, playing the Snow Queen or to have on magnificent dancer Jack Bertinshaw playing the role of the Nutcracker and describing what it feels like when he dances.
We cover so many topics on the show because Finding Your Bliss is possible in so many areas and with so many different facets of someone's personal, professional, artistic and creative life.
So recently we did a comedy show and it was hilarious and touching, not only when the comics were being funny, but when they talked about how it makes them feel to be funny and especially how good it feels to make other people laugh and be happier!
What a "feel-good" show with the blonde bombshell and hilarious comedienne Carla Collins, who flew in from Hollywood to do the show and was accompanied by well respected and very funny stand-ups Simon Rakoff and Evan Carter.
Celebrity Melissa DiMarco from Out There with Melissa DiMarco was our first guest and not only did I get to go to the VIP hospitality suite for a photo shoot and reunion with this star who has interviewed more celebrities on the red carpet than you can imagine, but she even brought cameramen into the studio to film us for the first show!
We also do many shows that relate to the bliss we find when we are involved with causes and we have done shows on cancer research, on mental health empoweriment and so much more.
We did a show on Female Entrepreneurs that was one of my favourites, because it was so motivational and exciting and so spiritual. Thanks to Mary Morasutti, Meni Mancini and Jennifer Ettinger for that fascinating episode.
Why am I telling you all of this? Because I'm so grateful for everyone of the guests who have been on the show in 2019 and I'm so excited for you to see what we have in store for you 2020!!
Finally, a lot of you have been enjoying the Meditations I do at the end of each show. A new feature in the magazine will be that we will be posting some of these meditations, so you can enjoy them whenever you want to spend some time, just following your breath, creating a safe and quiet space and giving yourself the gift of self-love and self- care.
None of this could be accomplished without the wonderful people who have helped me with the Magazine and Finding Your Bliss, like Surinder Sharma, Andrew Lobo, and of course the Instagram and Facebook handles @theblissminute which Elan Baron from Baron Media has been so instrumental in helping me with.
A special thank you to Phyllis, Siobhan, Val, Haley, Faz, Duncan and Greg from Zoomer Radio for all of your help with the radio show.
And finally a special thank you to you for reading the magazine, writing for the magazine and to all of the guests on the radio show who have contributed to the program. I am beyond grateful to you all.
I wish for you all good things in 2020-happiness, good health, love, fun, excitement, doing something that fills and fuels you, and of course, I hope that you will all take one step closer to finding your bliss!
Happy New Year to everyone!!!
With Love and Gratitude, Judy