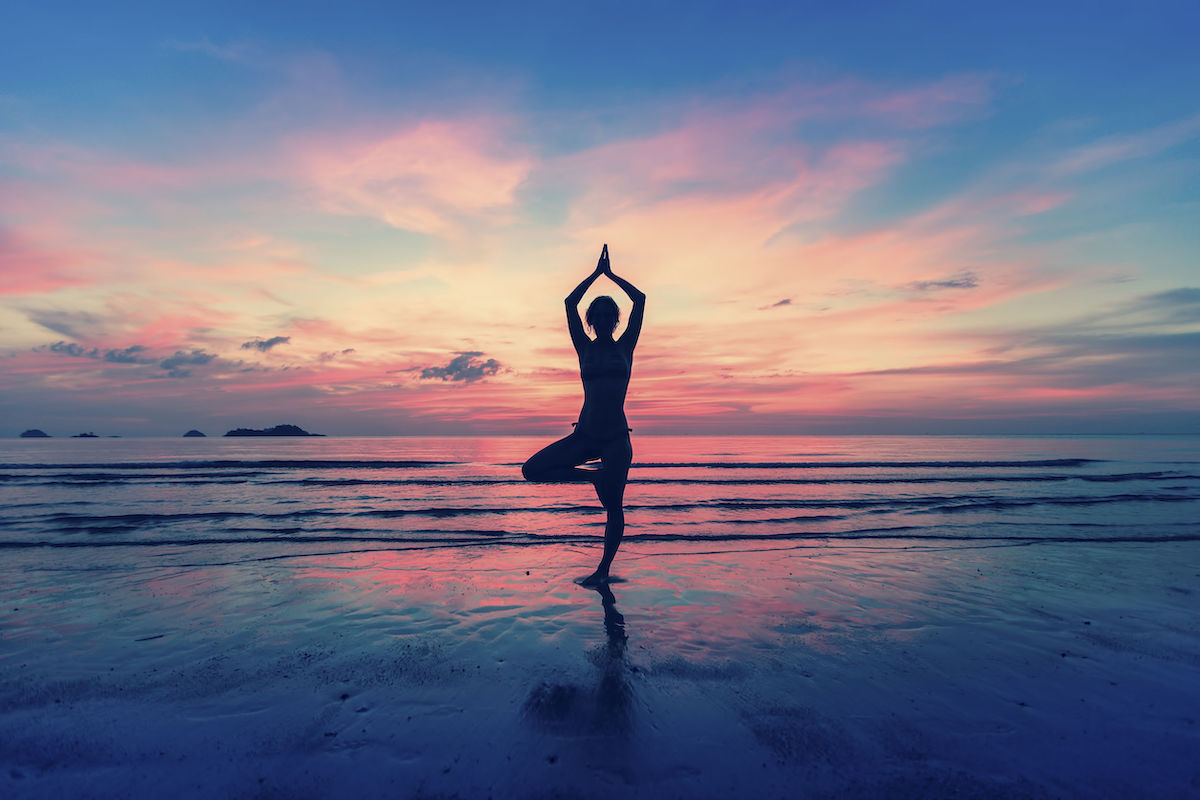 I have had a life long love affair with yoga. It all started out in university when after a biology class, (not my best subject!!!) I attended the first of hundreds of yoga classes with a teacher named Axel Molema. I loved this teacher, because he always wore white, (my favourite color), he was highly intelligent, knowledegeable, had the same birthday as my father, and after a yoga class with him, I felt like I had drunk a bottle of wine without the wine!!! I followed him for years to his classes all over the city and when my schedule no longer permitted it, I moved on to other forms of yoga. Hot yoga, Bikram, Moksha, Restorative, Ashtanga, Mysore. I loved it all. But I never forget how Axel's class made me feel. I got married. I had babies. I was a television reporter. A columnist. I wrote books. Yoga was always in the background beckoning to me, whispering, "don't forget about me". I worked out, took fitness classes, walked on the treadmill for years. I was very involved with with my children and their activities and auditions, play practices, dance lessons, hockey games, birthday parties, and yoga quietly slipped into the background. But like an old flame, it was still there, reminding me sometimes of that first love, heart beating, excitement and a feeling unlike anything I've ever experienced before. But still, I forgot about the flame, letting life supercede anything to do with breathing, or asanas, or the magnificent feeling of shivasana at the end of a practice. I went to the odd restorative yoga class, meditation class, and even some mysore classes, but my committment to yoga was overshadowed by everyone else's needs, and yoga became smaller and smaller, and faded into the background, until it was almost non-existent.
Everyone time the word yoga reared its head, I silenced it, because I knew I couldn't commit to it fully, and like any true love, yoga is a full time committment. My children went off to university, my husband was at the height of busyness in his career and every so often, I would just google what yoga teacher training programs were available. I always dismissed them, saying that would never work with my schedule- 250 hours, plus practicum, there was no way! And then one day, I just made a committment to look into the program. And then I got so excited, that I applied and got accepted. Some of the people in my life were aghast. "You can't do that", they said. "You have committments. How could you ever consider doing this for 10 weeks in such an intensive way?" I was ready to give it all up, until I met one of my best friends Mary for lunch and she was shocked that I was thinking of backing out. Mary, who after years of teaching and being a high school principal, took the yoga teacher training program, and she was horrified that I was thinking of backing out and convinced me that I just had to do it. I went to the first beautiful welcome class and marvelled at the amazing and accomplished women that were going on this yoga journey with me. And then came the second day. An incredible class on Anatomy and Physiology. I was trying to keep up with the amazing teacher and follow his lesson with terms like femur, ischium, lumbar vertebra, the sacrum, and the illium. I couldn't follow along, and after about 30 minutes, I realized that I had ordered the wrong book. The class was all reading from the 4th edition of the real book, and I had purchased the Student Workbook. No wonder I couldn't follow what was going on!
Then the teacher had us all begin a yoga practice. And suddenly, lying down on the mat, I finally felt what it was like to be in my body again. I just kept thinking to myself, I love this feeling, I love yoga. All of the memories came flooding back. And it reminded me of that first class with Axel so long ago. Everything had changed, and yet everything was exactly the same.
I felt like I had come back home.